_

MUSEUM COLLECTION

_

McCHORD AIR MUSEUM GALLERY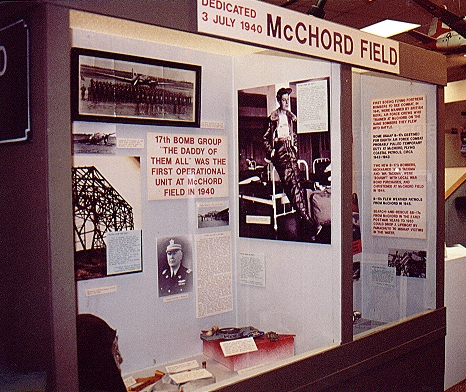 Where can you see a nose from a B-25 Bomber, or sit in the cockpit of a F-106 simulator or learn about Col. William C. McChord, the colorful officer for whom McChord Air Force Base was named? A documentation of the rich history of McChord can be found at the McChord Air Museum Gallery.

Past or present, the gallery is to tell the story of

present or past units and personnel who are

connected to McChord Air Force Base and it's history.
The gallery of the McChord Air Museum is broken into modules designed so no one exhibit is emphasized. Museum visitors will then be able to gravitate to the exhibits that interest them the most. Exhibits such as "Enlisted Pilots: 1912-1957" and Doolittle's Tokyo Raiders" and "Project Firewall" are among the displays that seek to educate as well as entertain. Also on display is a F-106 Aircrew Training simulator and in the near future, a C-141 cockpit simulator.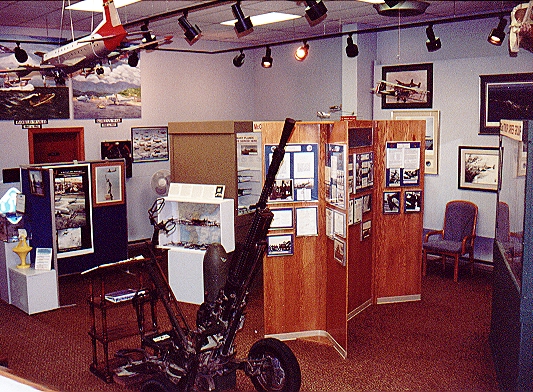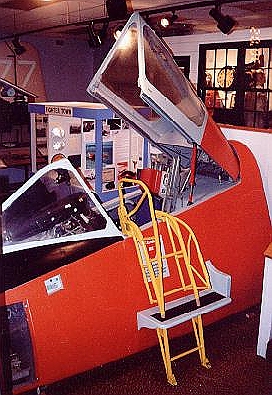 The Museum gallery was built and painted completely by Foundation volunteers many of them Air Force retirees who wish to preserve the history of McChord Air Force Base.
THE ART OF CY RECK
Among the many art works on display are a number of murals by our staff artist Cy Reck. Readers of the Museums news letter, the Rip Chord, have seen Cy work prominently featured in the newsletters Christmas issue. Below you will find some of the Cy's great artwork on display at the Museum.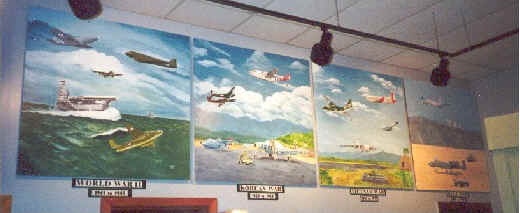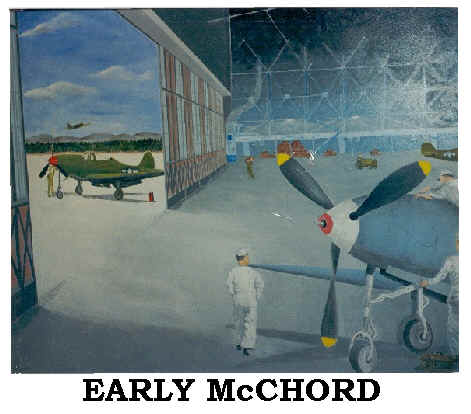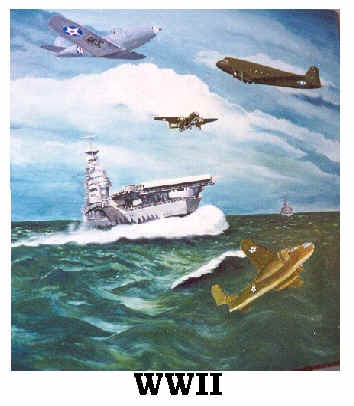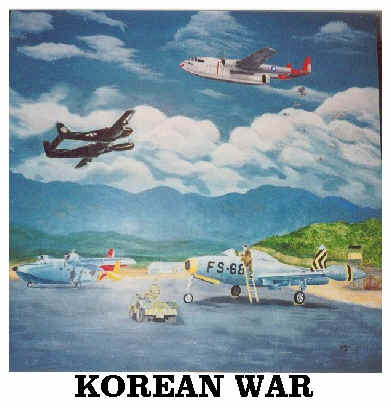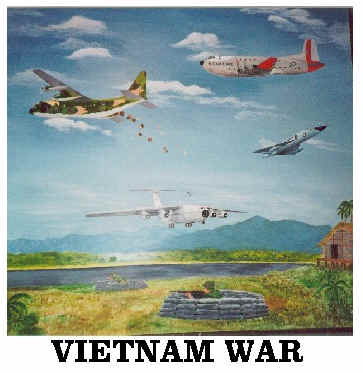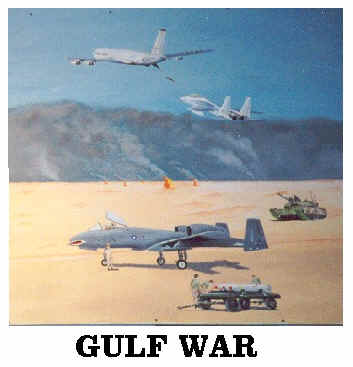 Website provided and maintained by:
The McChord Air Museum Foundation
P.O. Box 4205
McChord AFB, WA. 98438-0205
253-982-2485
e-mail - mamfound@mcchordairmuseum.org
TOP OF PAGE