YOUR VISIT
VISITATION INFORMATION
_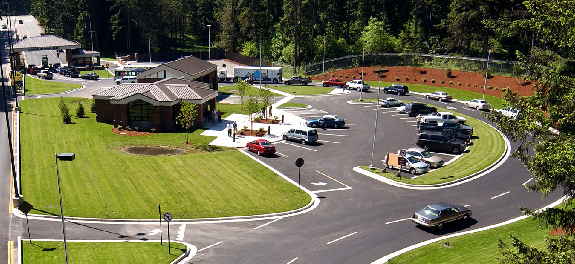 .
BASE ENTRY REQUIREMENTS
Visitors (U.S. Citizens) without a federal ID card must first obtain a Visitor Pass at the McChord Field Main Gate Visitors Center by presenting a valid driver's license, vehicle insurance and current automobile registration. People without a Washington State Enhanced Driver's License or ID must provide one of the following forms of ID to get a base pass. Washington is one of five states (along with Illinois, Minnesota, Missouri and New Mexico) that do not comply with requirements Real ID Act of 2005.
A pass will only be issued during regular Museum Hours. For additional information, please call the McChord Field Visitor Center at 253-982-2119.
NOTE: Non U.S. Citizens cannot enter the Joint Base Lewis McChord without being sponsored by a U.S. DoD cardholder.
Click the links below for:
JBLM Access requirements & visitor's pass info
List of accepted forms of Identification
(Entry requirements subject to change)
Groups desiring tours of other McChord Field facilities should contact the 62d Airlift Wing Public Affairs Office (253-982-5637) for arrangements. Normal business hours for the 62d Public Affairs Office is Monday through Friday, 7:30 a.m. to 4:30 p.m.
MUSEUM HOURS
OPEN
12:00PM TO 4:00PM
WEDNESDAY -
FRIDAY
_
CLOSED
SUNDAY, MONDAY, TUESDAY, SATURDAY, THANKSGIVING,
CHRISTMAS,
AND NEW YEARS DAY
_

\
ADMISSION IS FREE -
DONATIONS ARE ACCEPTED
DIRECTIONS TO THE McCHORD AIR MUSEUM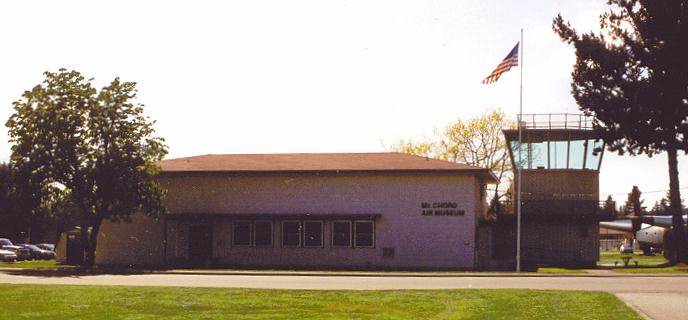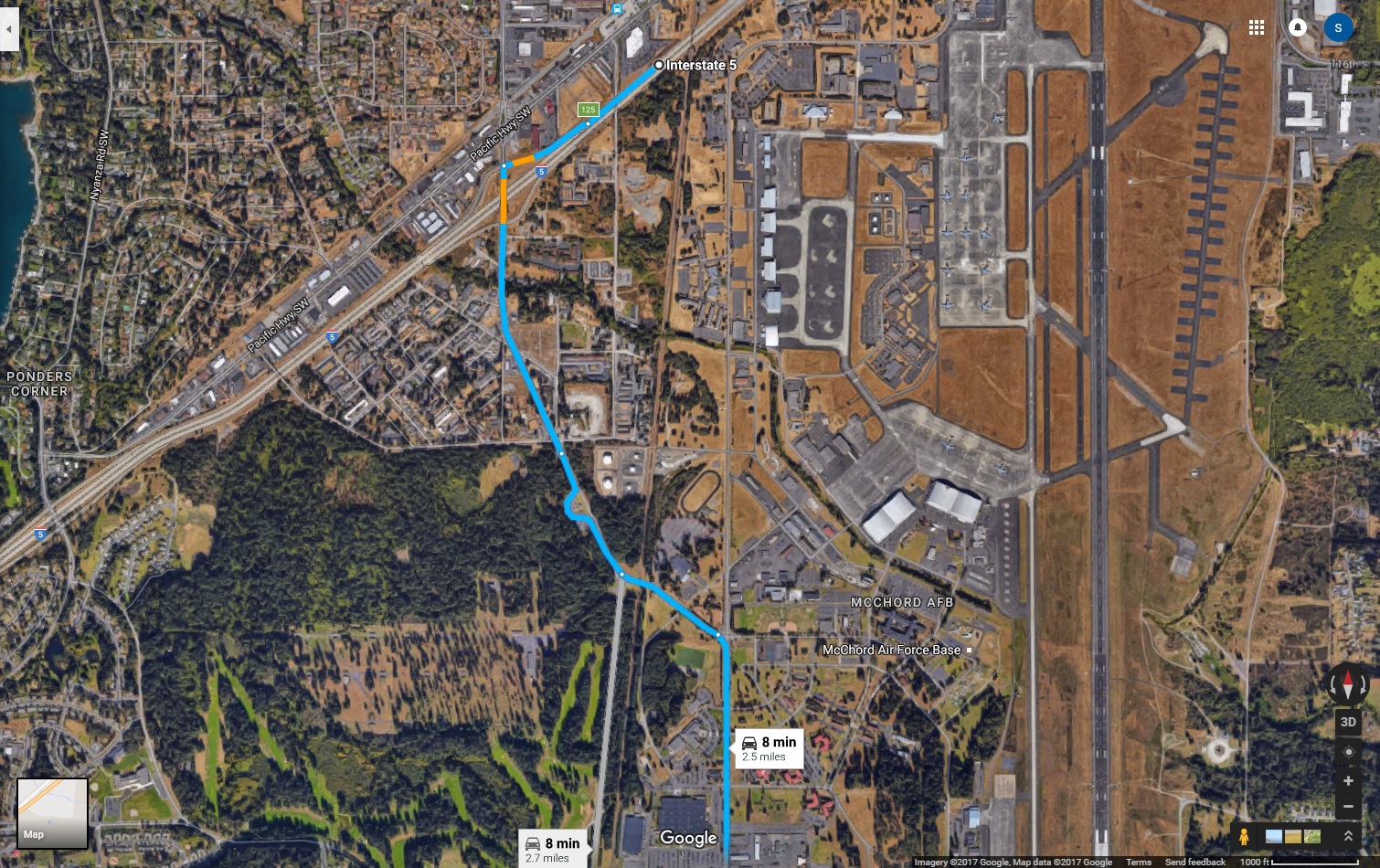 FROM INTERSTATE–5 - SOUTHBOUND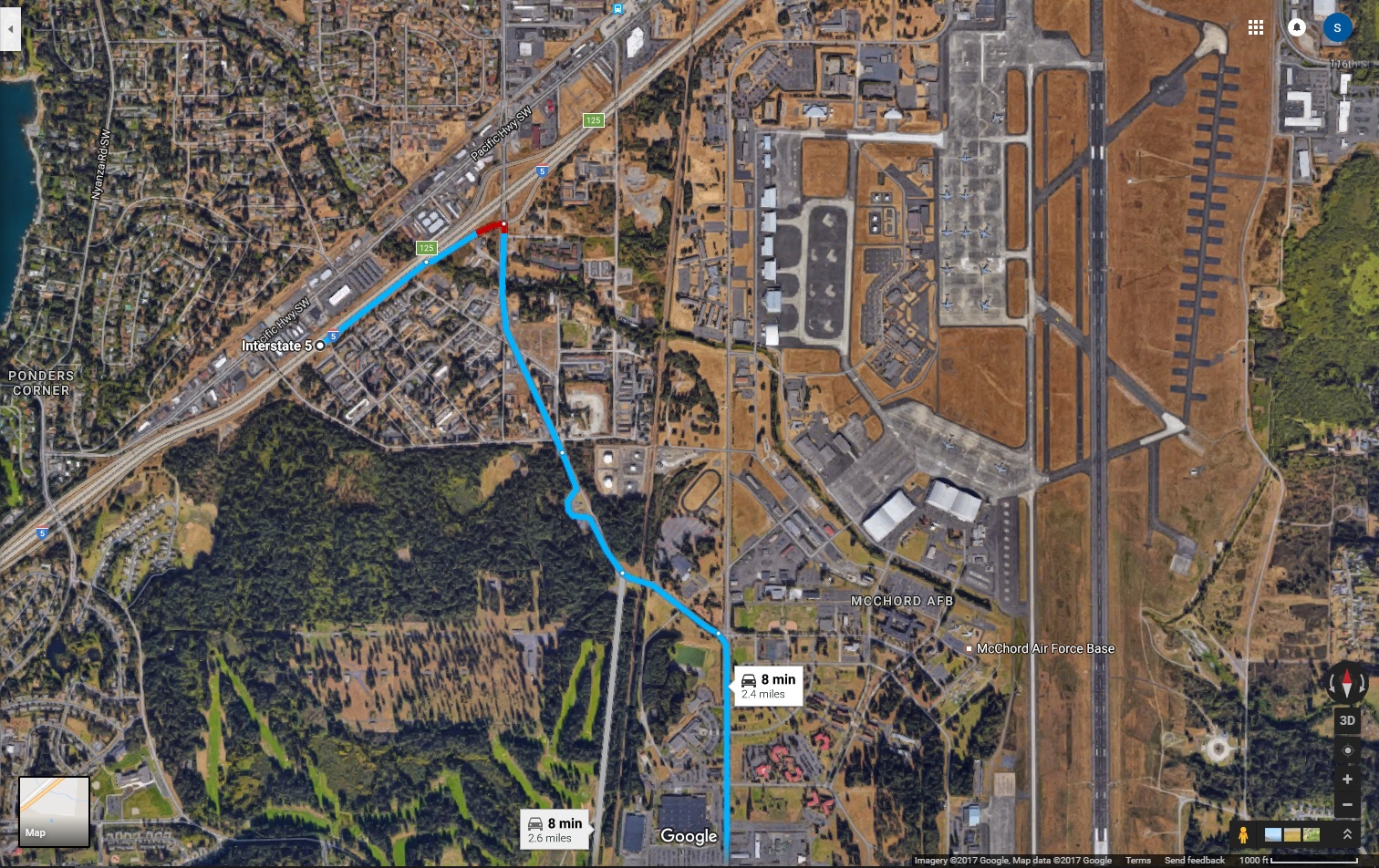 Click here for current McChord area weather conditions.
McCHORD AIR MUSEUM & AIRPARK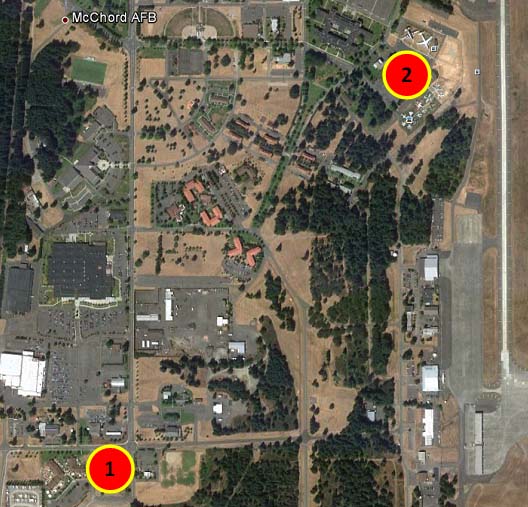 1. McChord Air Museum Main Building
2. McChord Air Museum Heritage Hill Airpark
The McChord Air Museum is located in three areas, The Main Building, the Air Park and Restoration Hangar. When visiting, please visit the main building first, (the McChord Air Museum is open from 12PM - 4PM Wednesday - Friday), the Heritage Hill Air Park can be seen after the Museum is closed for the day.
The McChord Air Museum Restoration Hangar can only be visited by appointment only.
Website provided and maintained by:
The McChord Air Museum Foundation
P.O. Box 4205
JBLM-McChord Field, WA. 98438-0205
253-982-2485
e-mail - mamfound@mcchordairmuseum.org

TOP OF PAGE