JOIN US
MEMBERSHIP
While you enjoy the McChord Air Museum web page, you can help the Museums future by becoming a member of the

McChord Air Museum Foundation.

All members are entitled to a 10% discount on all Museum purchases and the Museums quarterly newsletter The Ripchord – just fill out the online membership form.
Matching Gifts Programs
Your Company May Be Ready to Help
Through an employee Matching Gift Program, you can help provide additional financial support to the McChord Air Museum Foundation. These companies match their employees' donations to nonprofit organizations, enabling their employees retirees, and/or their spouse or widow(er) to multiply their support by doubling, or in some cases tripling employee gifts. Matching Gifts can be made through cash donations or pledges. To create a Matching Gift, please contact your company's Human Resource Office. Please click here for a list of companies with Matching Gift programs.
M

c

Chord Air Museum membership categories
Students and Airmen (E-1 - E-4) . . . . . . . . . $ 5.00

Friends of the McChord Air Museum . . . . .$ 20.00

Silver Wings Air Museum Contributor . . . .$ 50.00 - $ 499.00

Silver Wings Patron . . . . . . . . . . . . . . . . . . . . $ 500.00 - $ 999.00

Silver Wings Benefactor . . . . . . . . . . . . . . . . $ 1000.00 -
Join us and become a member of the
McChord Air Museum Foundation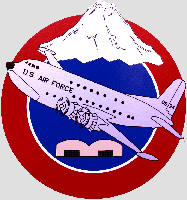 Website provided and maintained by:
The McChord Air Museum Foundation
P.O. Box 4205
McChord AFB, WA. 98438-0205
253-982-2485
e-mail - mamfound@mcchordairmuseum.org