_

JOIN US

Corporate Matching Gift programs
Through an employee Matching Gift Program, you can help provide additional financial support to the McChord Air Museum Foundation. These companies match their employees' donations to nonprofit organizations, enabling their employees retirees, and/or their spouse or widow(er) to multiply their support by doubling, or in some cases tripling employee gifts. Matching Gifts can be made through cash donations or pledges.

To create a Matching Gift, please contact your company's Human Resource Office.

Just follow these 3 easy steps:

1.)

Check this list. If your company is listed, ask the corporate donations officer or your

human resources department to give you an application form.

2.) Fill out the form and enclose it with your McChord Air Museum membership form. If you have already made submitted your membership or donation form, you still have time complete and mail in the form today.

3.) Feel proud. This match can double or triple the impact of your membership fee or donation.

A spouse/widow(er) of an employee or a member of the Board of Directors may also be eligible for a match.

Corporate Matching Gift programs allow employees and employers to work together to provide additional funding for non-profit organizations. More than 500 companies have such programs.
Companies With Matching Gifts Programs
Air Products and Chemicals, Inc.
Albertson's Inc.
Alco Standard Corp.
Allied-Signal Inc.
American Express Foundation
Anheuser-Busch Companies
AON Corp.
Archer-Daniels Midland Co.
ARCO Chemical Co.
AT&T Foundation
Bankers Trust Co.
Bell Helicopter-Textron
Best Products Foundation
Betz Laboratories
The Black and Decker Corp.
The Boeing Company
Borden, Inc.
BP AMERICA INC.
The Brunswick Corp.
Burlington Resources, Inc.
Butler Manufacturing Co.
Capital Cities/ABC, Inc.
Champion International Corp.
Chase Manhattan Corp.
Chemical Banking Corporation
Chevron Corporation
CIGNA Foundation
Circuit City Stores
Citgo Petroleum Corp.
Citibank/Citicorp
Coca-Cola Company
Comerica Inc.
Computer Associates International, Inc.
The Continental Corp.
Cooper Industries, Inc.
Corning Glass Works Foundation
Deluxe Check Printers, Inc.
Deluxe Corporation Foundation
Digital Equipment Corporation
R.R. Donnelley & Sons Co.
Dresser Industries, Inc.
Ecolab
Embassy Suites, Inc.
Emerson Electric Co.
The Equitable Financial Companies
Ericson International Incorporated
ExxonMobil Corporation
FINA
Foley's
Freeport-McMoran
H. B. Fuller Co.
General Cinema Corporation
General Motors Corp.
Georgia-Pacific Corp.
The BF Goodrich Co.
GTE Corp.
Haliburton Co.
Hallmark Cards Inc.
The John Hancock Mutual Life Insurance Co.
M. A. Hanna Co.
Harcourt Brace
Harris Foundation
Hoechst Celanese Corp.
Home Depot, Inc.
IBM Corporation
Illinois Tool Works, Inc.
International Paper Co.
ITT Hartford Group, Inc.
James River Group of Virginia
Johnson Controls, Inc.
Johnson & Johnson
Kimberly Clark Foundation
Kmart Corporation
Kraft General Foods
Levi Strauss & Co.
Eli Lilly and Company
Loews Corp.

3M
May Company
McDonald's Corporation
McGraw-Hill Foundation, Inc.
MCI Telecommunications
Mead Corp.
Merrill Lynch
Morton International Inc.
Morton Thiokol, Inc.
Motorola, Inc.
R.J.R. Nabisco Inc.
NationsBank Corp.
NCR Foundation
Neiman Marcus Group
The Northern Trust Co.
Norton Company Foundation
NYNEX Corp.
Occidental Petro. Corp.
Olin Corp. Charitable Trust
Owens-Illinois Inc.
PACCAR, Inc.
J. C. Penney Co., Inc.
Pennzoil Company
PepsiCo Foundation
Pfizer, Inc.
Phelps Dodge Foundation
Philip Morris Companies, Inc.
Polaroid Foundation
PPG Industries Foundation
Prudential Insurance Co. Of America
The Quaker Oats Foundation
Quantum Chemical Corporation
Rexnord Foundation, Inc.
Reynolds Metal Co.
Rockwall International Corp.
Safeco Insurance Companies Corp.
Santa Fe Pacific Corp.
Sara Lee Corp.
SBC Communications
Scott Paper Corp.
Shearson Lehman Hutton
The Sherwin-Williams Co.
Sony Corp. Of America
Southwestern Bell Foundation
Square D. Co.
Stanley Works
State Farm Mutual Auto Insurance Co.
Subaru of America
Radio Shack
Tektronix Foundation
Temple-Inland, Inc.
Texas Commerce Bank
Texas Eastern Corporation
Texas Instruments Inc.
Textron Charitable Trust
Times Mirror Company
Torchmark Corp.
Transamerica Corporation
The Travelers Companies Foundation, Inc.
TRW Foundation
Union Camp Corp.
Union Pacific Corporation
United Postal Services
United Technologies Corp.
UPS Foundation
USG Corp.
USX Corp.
Vulcan Materials Company
Waste Management, Inc.
Westinghouse Electric Corp.
Westvaco Corp.
Weyerhaeuser Co.
Winn-Dixie Stores Foundation
Xerox
If your company's name isn't here, you might be able to take advantage of the matching gift program of a parent, subsidiary, or affiliate company. Ask your human resources department.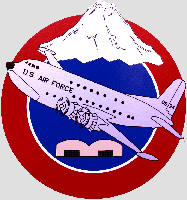 Website provided and maintained by:
The McChord Air Museum Foundation
P.O. Box 4205
McChord AFB, WA. 98438-0205
253-982-2485
e-mail - mamfound@mcchordairmuseum.org

_